Netbackup is very popular backup & recovery software from Veritas and as the information technology industry is moving fast towards the cloud technology, it is must to provide cloud backup & recovery solutions. So keeping that in mind, Veritas has launched NetBackup 8.0, which is the next version of Netbackup software.
The main purpose of Veritas NetBackup™ 8.0 is to protect the cloud-ready enterprise, with enhancements that continue to reduce complexity, scale with growth, increase IT efficiency, and mitigate risk. It comes with the enhancements for cloud, virtualization, and remote office.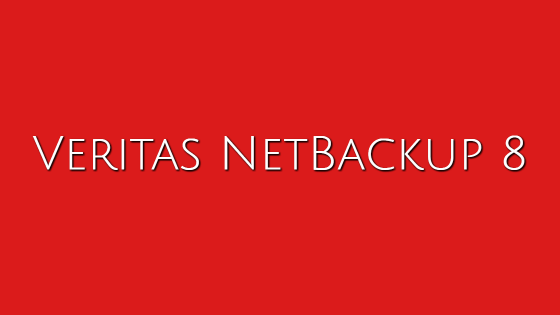 Below are the new things you should know about NetBackup 8.0.
New Features in NetBackup 8.0
Get extensive cloud storage compatibility, including Microsoft® Azure and OpenStack.
Enjoy ready-made support for Microsoft® Windows 2016 and VMware vSphere 2016.
Experience up to 100x faster backup with NetBackup Accelerator for Hyper-V.
Realize simplified remote office protection with NetBackup Virtual Appliance.
Gain over 50% increased capacity for NetBackup 5330 Appliance.
Below are the announcement which was done by Veritas on Twitter.
Discover opportunity w/ the NEW #NetBackup 8.0! Unified #dataprotection for the #cloud-ready enterprise: https://t.co/PLqWMBDHgs #vtaslaunch

— VeritasTechLife (@VeritasTechLife) December 1, 2016
Breaking News: Veritas Launches Enterprise Data Management Solution #NetBackup 8.0 Accelerate Digital Transformation https://t.co/1WKVPpyw1i

— Veritas Tech Backup (@VeritasTechB_R) December 1, 2016
With NetBackup 8.0, you have lots of options to store your data. NetBackup now supports many 3rd party cloud storage providers such as Amazon Web Services (AWS), Microsoft® Azure, Google, and SwiftStack. They can be easily incorporated into NetBackup policies.
You can also use Purpose-Built Backup Appliances (PBBA), Disk, Storage system snapshots and tape for data storage.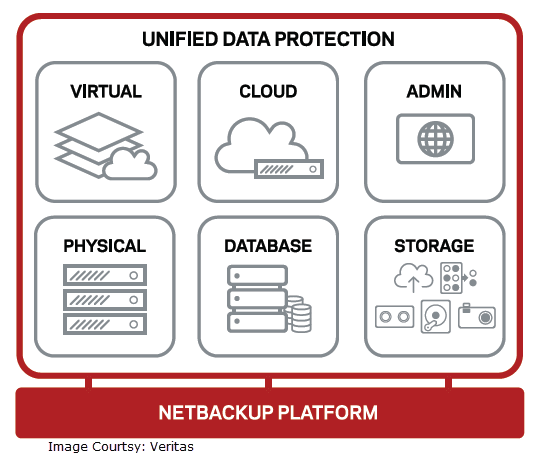 With Veritas NetBackup Accelerator, you don't have to take full backup at all. With Accelerator only changed data blocks are backed up each time and these blocks are combined with previous backups to generate a new full backup for quick recovery.
Veritas NetBackup™ 8 helps organisations in achieving the maximum level of data protection through a unified solution at petabyte-level capacity.
It also lays the foundation for universal data management, enabling fast visualization of information and accelerating cloud adoption with minimal threat. As IT transforms from cost center to business enabler, NetBackup is engineered to solve the diverse challenges of today and tomorrow, and ultimately gives organizations the confidence to move faster and take bigger risks trusting that their information will be safe.
---
We are sure you will use Veritas NetBackup™ 8 at your company to save the data. Let us know what are your views about this new version of Netbackup. Also, if you wish to receive NetBackup 8 tutorials, do subscribe to our blog.