In simple definition Inventory is a list of goods on hand or a catalog of all the items in house. Inventory in any backup tools plays a very important part. Whenever insertion and removal of any tape and media takes place, we have to run the inventory, so that our tape database is upto-date and backup tool only picks tape available for backup, otherwise backup may fail. This tutorial will tell you how to run inventory in Symantec Netbackup tool 6.5.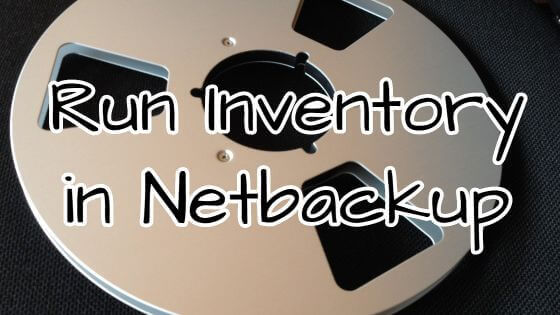 Whenever tapes are removed physically from any storage system, they must also be removed logically to ensure proper backup of the client server's. Inventory run's on master backup server when tape removal and insertion activity happens. To run inventory in Netbackup 6.5 we have to follow the below simple steps.
1. Login to your master server through Remote desktop tool and then login to your Netbackup 6.5 administration console.
2. Now in Media and Device management go to Media.
3. In Media, you have to Robots and then TLD as shown below.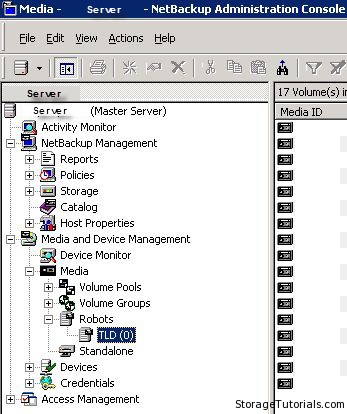 The above path can be summarized as Media and Device management > Media > Robots > TLD
4. Now right click on TLD and click on Inventory Robot as shown below.
5. Once you have click on Inventory Robot, click on start, which will scan for new tape/media in the library. If there are new tapes inserted in library, then you will see list of all the tape below propose change to update the volume configuration. If there are no new tapes, then you will see the message Volume configuration is up-to-date as shown in below screenshot.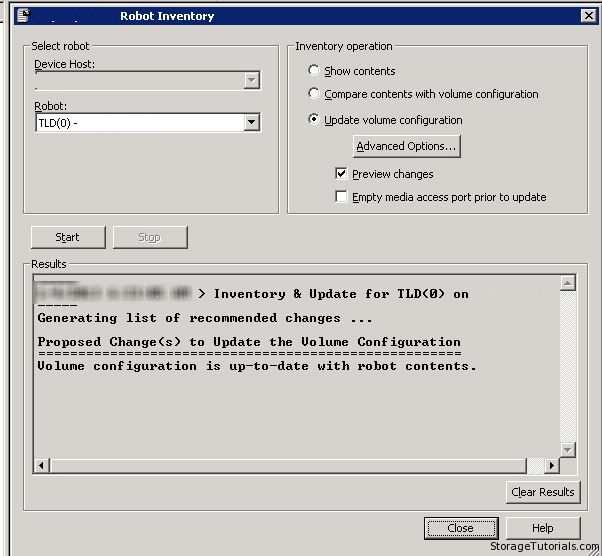 Once your inventory is updated, just click on close. Now you can search for newly inserted tapes and media in Tape library.
Command to Run Inventory in Netbackup Tool
We have just learn the method to run the inventory through GUI but you can also do same thing through writing a command in the command prompt. The command for running the inventory in netbackup tool is
vmphyinv -rn [robot_number] -rh [robot_control_host] -slot_range [from] [to] -d [density]
If have any issue running your inventory, feel free to comment. If you like the article don't forget to share with your friends and co-workers.