In our previous tutorial, we posted about how to run inventory in Netbackup and in this tutorial, we will help you in gaining knowledge about ejection of media from tape library which is a day to day task of Backup administrator.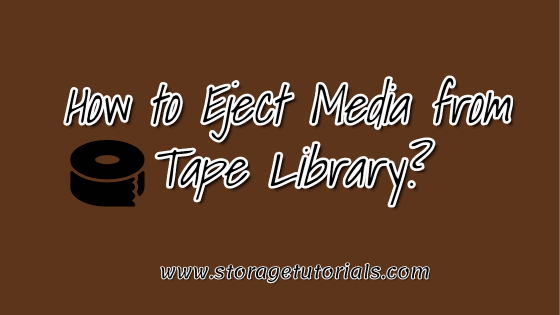 Why Media Ejection is Required?
In simple words, Media is a container which contains backup of our data and whenever data is completely written on these medias, we have to remove them from tape library for preservation till retention period so the data is not overwritten.
Recommended Article: 8 Most used NetBackup Commands
How to Eject Media from Tape Library Netbackup
To eject media from tape library, please make sure you have the list of correct media to be removed, otherwise you can be in trouble.
Media Ejection is a two way process first we have to remove media from Netbackup which you can be called as Online Media ejection and secondly by physically removing or ejecting them from racks, which can be called as offline media ejection.
Below are the steps to eject media from tape library in Netbackup tool.
1. Make the list of Media to be removed.
2. Go to tape library TLD's. The path of TLD as given below. You may have TLD 0 or TLD 1 depending upon your tape library.
Media & Device management > Media > Robots > TLD (0)
3. Now with your Media ID make search as shown below.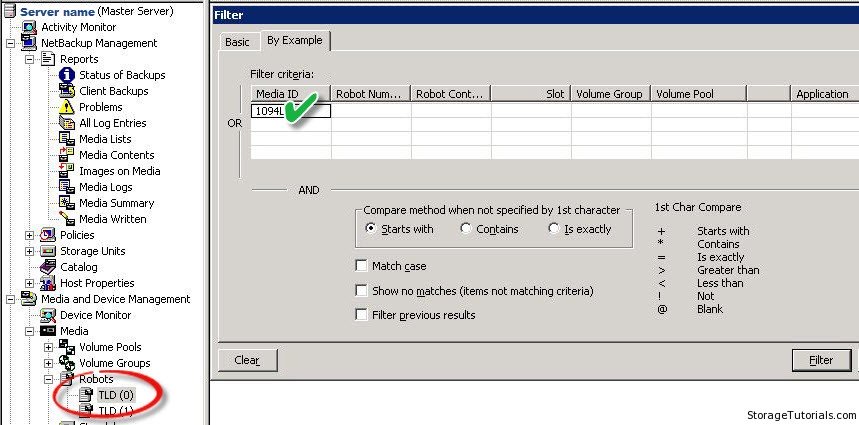 4. Then highlight the media and right click on it. There you will see option "Eject Volume from Robot". Click that.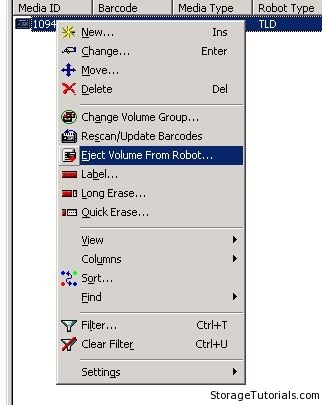 5. Now Netbackup tool will send media eject request to robotic library and will give you option to remove media from media access port (MAP) too. Click "NO" if you are not removing media from media access port and only from Netbackup tape library.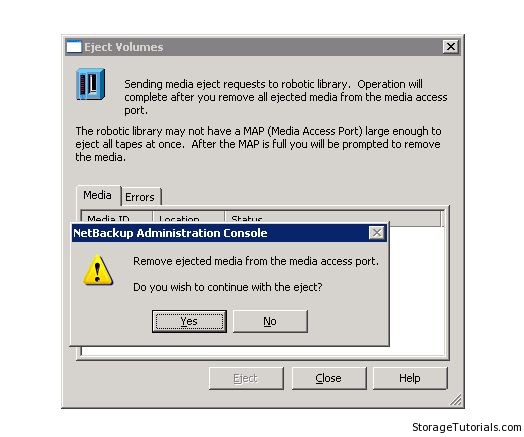 6. Now it will take few seconds and will display you message that media ejection is successful.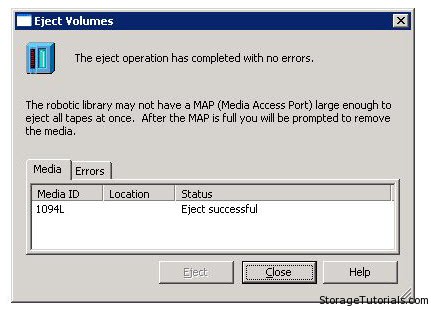 Similarly you can repeat the process for other tape media as well.
This was short Netbackup tutorial on how to eject media from tape library and can be used in various version of Netbackup tool. If you have any suggestions or feedback please leave the comment below and do not forget to subscribe to Storage Tutorials by Email.