Hadoop is not a new name in the Big Data industry and is an industry standard. Hadoop is an open source software which is written in Java for and is widely used to process large amount of data through nodes/computers in the cluster.
Currently large amount of data is produced with different speed and variety, that is why we need Hadoop for parallel processing and currently every big company is using big data technology like Amazon, Adobe, Facebook, Yahoo, Google to name a few. See complete list of companies and website using Hadoop.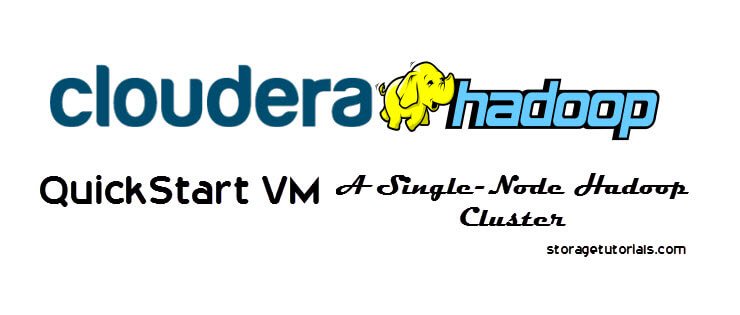 This post is only for sharing Hadoop practice material for your self study and practice and we are not going to discuss Hadoop in detail in this article.
Currently we have three major third party distributors who are providing customized Hadoop, Viz Cloudera, Hortonwokrs and MAPR.
Recommended Article: Veritas Cluster Server Simulator
If you are interested in learning Hadoop, there are lots of resource available online. And if you are preparing for Cloudera Hadoop certification or learning just for fun, you should try their demo QuickStart VM.
This Cloudera QuickStart VMs can be downloaded for VMware, VirtualBox, and KVM and all will require 64-bit host operating system. This means that if you have 64 bit OS and your computer supports the virtualization feature, then only you can run this sample Hadoop cluster.
Note: Use this demo Hadoop VM only for your learning purpose and it should not be used as a starting point for your cluster servers.
In this Cloudera Hadoop virtual machine (VMs), you can test everything like CDH, Cloudera Manager, Cloudera Impala, and Cloudera Search.
Prerequisites for using Cloudera Hadoop Cluster VM
You must meet some requirement for using this Hadoop cluster VM form Cloudera. Below given are the requirements.
1. Host computer should be 64 Bit.
2. To use a VMware VM, you must use a player compatible with WorkStation 8.x or higher.
3. The RAM requirement varies as per environment, but minimum 4GB RAM is required.
Just go to the above link and fill up simple details and get a direct download link. In coming tutorial we will show how to use this VM.
Hope you will take advantage of this awesome FREE Cloudera Hadoop cluster VM and it will surely help you in learning Hadoop technology. You can also download Apache Hadoop from official Apache Hadoop project website as a TAR ball and can install on your server.