EMC CLARiiON can be managed by both graphical user interface (GUI) and command line (CLI). GUI software used for Clariion is Navisphere management software which enables centralized management of CLARiiON storage systems. So if you want to try how actually you can manage a EMC CLARiiON then you should try this free Navisphere and CLARiiON CX hardware simulator from EMC.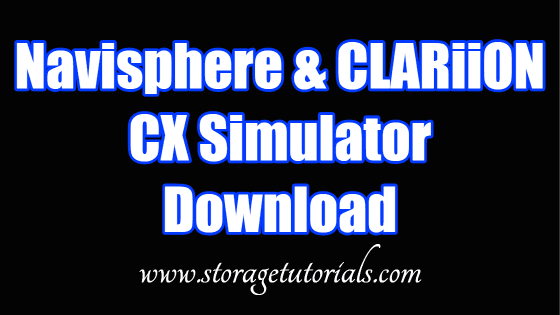 Steps to Download Navisphere & CLARiiON CX Simulator
1. Go to EMC ISM book page and click ISM Book Resource as shown below.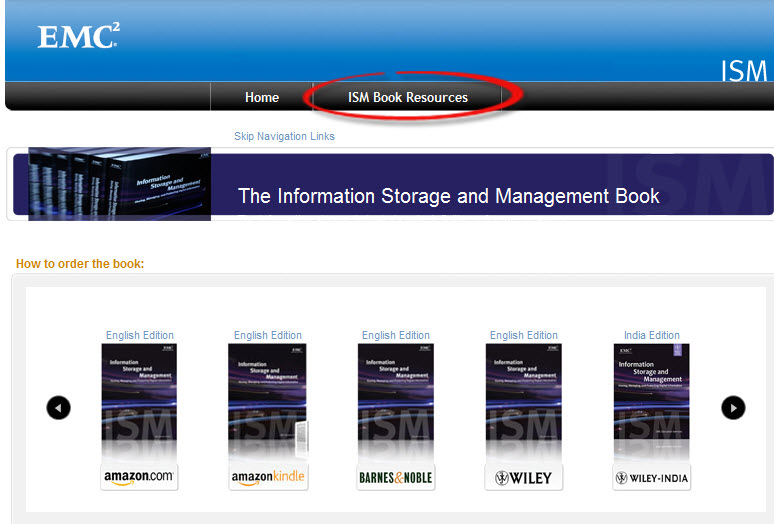 2. After clicking on ISM Book Resource you will be ask to fill a small survey. Complete the survey and click on submit, which will bring you EMC ISM resource page which contains the Navisphere and CLARiiON CX Simulator download links.
3. Now on Information Storage and Management book resource page you can click on Navisphere & CLARiiON CX Simulator download link.
Now you can install these simulator's and can try managing Clariion.
If you like the post, please share it on your social media network. If you are facing any issue, do let us know and we will try to help you. For more such simulators, please subscribe to Storage Tutorials by Email.